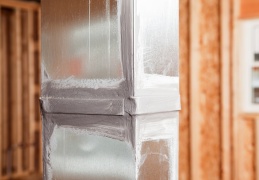 Leaks in the air ducts of a home's ventilation system are a major problem. It's easy to overlook how much of a problem because ductwork is purposely hidden from sight in a home behind walls and in the attic. But if you have leaky air ducts, they'll cost you in money, comfort, and even health.
The solution to leaky ducts is to call us to schedule duct services in Madison, FL. We'll test the ducts to determine the level of air leakage and then seal up all the leaks, restoring the ventilation system to airtight condition once more.
To call us for duct services, you first have to know there's a problem. How can you do that when you can't see most of the ductwork? There are several signs that can warn you of these air leaks listed below.