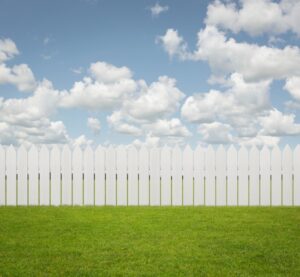 Indoor air quality (IAQ) is a major topic for residential and commercial buildings today. The US Environmental Protection Agency has identified low IAQ as a significant health threat in the country, with many buildings having air that is 2 to 5 times worse than the outdoor air on average—and it can often get much worse. The source of much of the trouble is the low levels of fresh air circulation through buildings because of tight construction and heavy heat sealing designed to improve energy efficiency. In other words, the better we construct buildings, the less fresh air they get. Progress has a price.
If you've heard about the problems with IAQ, you may wonder how you can best protect your family's health and improve household air quality. We can help: we're experts in indoor air quality in Macclenny, FL and throughout North Central Florida. We have several tips for how to improve your home's IAQ, both tasks you can do yourself and professional services we offer.
Open up doors and windows when possible
The Florida weather often makes this difficult. During a sweltering summer day, you'll want your home sealed up and the AC running. Days when the temperature is down in the 70s are excellent for opening the windows to allow for air replacement, the removal of stale air with fresh air.
Regularly dust and clean the house
A cleaner home with less dust will have better IAQ. If you don't have regular fresh air to sweep out dust and other debris, you can sweep it out yourself. Pro tip: after vacuuming, always go outside to empty the vacuum and clean its filter. Otherwise, you'll allow plenty of dust to get back into the air.
Don't use air fresheners
Air fresheners seem like an easy way to cover up odors in the house and make the air seem cleaner. They don't clean the air, however, and they tend to worsen IAQ because they place many chemicals and volatile organic compounds into the air.
Schedule professional duct cleaning
You don't need professional duct cleaning every year, but we recommend it every 3 to 5 years. Our team provides high-quality duct cleaning that not only improves HVAC system performance, it also removes a massive accumulation of dust, lint, dander, and other indoor air particles that hide inside the ducts and get blown into the air each time the heater or AC comes on.
Regularly maintain the HVAC system
A dirty and dusty HVAC system contributes to poorer air quality. Poor air circulation also harms IAQ and leads to increased humidity indoors. High humidity encourages mold growth, which can have a devastating impact on the health quality of your home's air. Bi-annual professional maintenance for your HVAC system takes care of this problem.
Install air filtration and purification systems
We install a range of whole-house air filters and air purifiers. These devices can remove more than 98% of the harmful particles circulating through your home. Our technicians will help you find the right type of filtration and purification for your household and see that they're installed correctly.
Call Touchstone Heating & Air Inc 24/7 for exceptional customer service! Serving the communities of North Central Florida since 1998.