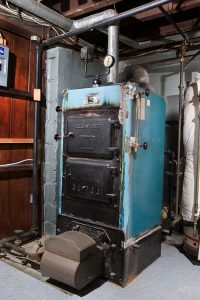 The best way to prevent any serious issues with your furnace is to schedule routine maintenance for it. A qualified technician should thoroughly inspect the entire system to ensure that everything is working properly. With routine maintenance, your furnace will work more effectively. In addition, you will likely spend less money on furnace repair. The longer a problem with your furnace continues, the more likely it is to cause further damage. Proper maintenance allows HVAC technicians to diagnose any problems that you might be unaware of.
Here in Florida, it doesn't get too cold, but it does get a touch chilly. By now, you have probably turned on your furnace. Before we get too far into the season, call to schedule professional maintenance services. A technician can make sure your system is up to speed.
If you notice anything that suggests an issue with the furnace, such as a strange noise or a lack of heat, don't hesitate to call a professional for repairs. It is easy to push an issue off until next year, especially with such mild winters. However, we often forget about the problem until next winter rolls around, and we are caught in the same predicament. Remember, the sooner you schedule professional service, the less severe the problem is going to be.