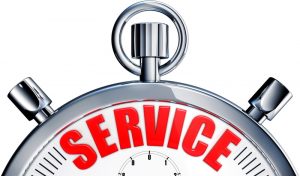 "Winter weather" is a relative term in North Central Florida. We won't get hit with snowstorms or bone-chilling subzero temperatures. However, we often deal with rain and temperature swings that make it necessary for our homes to have working heating systems. November is the right time—deeper into fall—to make sure your residential heating system is able to do the job you expect from it. You don't want to switch on your electric furnace for the first time in December only to discover you already need to schedule heating repair in Lake Butler, FL for it, after all.
Here's what you can do to see that you have a heating system in good shape for the sometimes odd winter weather of Florida.
Take the heater for a test drive
Before you need the heating system to run, do a brief test drive on a day when you don't need it. It's much better to find out what might be wrong a bit early. Turn the heating system on for about an hour one day, then walk around the house to see if it's performing as you expect it to. You're looking out for a range of warnings:
The heater turns on, then causes a circuit breaker to trip.

The heater won't turn on at all, or it comes on but you don't notice any warmth from it. 

If you have a heat pump, it won't change from cooling mode to heating mode.

Some rooms are not warming up fully over the test, leaving cold spots. 

The heater cycles down earlier than expected, only to turn back on.

You notice odd odors from the vents. You can expect acrid smells when the heater first comes on: this is dust burning off the heating elements or heat exchanger. But the smells shouldn't continue over an hour. 
If you're having these problems, check on the air filter (see below) and the thermostat before calling us for repairs. 
Change the filter
If you use a heat pump or any type of furnace, change the system's air filter before the first cold weather. The standard HVAC system has a single filter for both the AC and heater, and over the summer the filter has probably gotten clogged and is ready to be changed. A clean filter for the start of the heating season will help prevent any future problems. 
Schedule heating maintenance
This is the most vital step. A professional inspection and tune-up in fall will see that a heater is in prime condition for the coming weather, whatever it may be. (And if you have a heat pump, this service also ensures the heat pump will work well in cooling mode, which you'll also need during the season). 
Our Energy Savings Agreement will take care of the maintenance you need during the year for your HVAC system, both heater and AC. You'll receive a twice-yearly tune-up for the system that will keep it working efficiently and reliably through the season. There are many other benefits to membership: call us to find out more and schedule your fall heating tune-up.
Call Touchstone Heating and Air Inc 24/7 for exceptional customer service! Serving the Communities of North Central Florida since 1998.