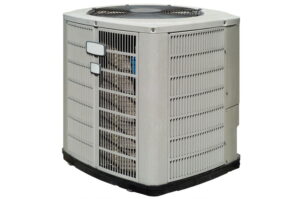 This sounds a bit like a Christmas request (we don't think Santa can cram a new central air conditioning system down your chimney, and we also doubt he has the proper certifications to accurately size it), but it may be a big question you've got for the upcoming season. You know that the current AC you have is near the end of its service life, and trying to push it through another summer in Florida may end in disaster. 
If you're concerned about the performance of your central air conditioning system, we suggest you take steps soon for AC installation in Gainesville, FL. Our winters may have cooler weather than our summers, but the hot days never go away for too long. You may need the air conditioner up and running soon—so it's better to have the air conditioner be a new one.
The First Step: Decide What Type of AC
"Aren't they all the same?" With the exception of evaporative coolers, which are not useful in the Florida climate, all air conditioners run on the principle of circulating refrigerant for heat exchange. But there are different ways this can be done, such as a split system AC (likely the type in your house) or a ductless mini split. You may wish to stay with the type you already have, but ductless is worth exploring in certain situations, such as when planning a large remodel.
Next: Consider Energy Efficiency
If you've had your current AC for long enough, the changes in HVAC technology have made some huge forward leaps. New high-efficiency air conditioning systems on the market can make a tremendous difference in the cost to cool your house thanks to features like variable-speed motors and multi-stage compressors. However, a high SEER rating is not a guarantee of savings, and higher efficiency systems cost more to purchase upfront, so seek expert advice on whether to purchase a high-efficiency AC.
Now: Call Technicians for Proper Sizing
Don't purchase an air conditioning system yourself and then call the AC technicians to install it. In order for an air conditioner to work properly, it must be sized for the house—i.e. its cooling capacity matched to the needs of the house. Either too small or too large a system means poor performance and an early replacement. Don't guess on the AC's cooling power: you need technicians such as ours to analyze your house, do a cooling load calculation, and find the AC with the correct cooling tonnage. 
Finally: Relax and Let Us Take Care of the Hard Stuff
At this point, you're done—it's up to our installers to remove your old air conditioner, make any adjustments to the ductwork, then put in the new air conditioner, connect it, and test it. This takes a few hours, and then you'll be set for another ten to fifteen years of great cooling. 
Speak to us today to get started with the best new air conditioning system for your house and future comfort.
[(site_name)] has served the communities of North Central Florida since 1998. Call 24/7 for exceptional customer service!