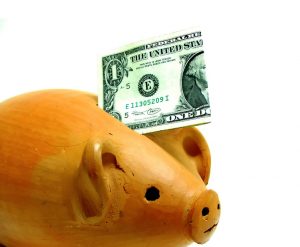 The weather in Florida is often weird. And during the winter it becomes more unpredictable. Handling home heating in Lacrosse, FL and other parts of Northwest Florida can be tricky. You may not have to deal with bone-shaking cold in your house, but trying to manage the temperature swings of the winter can cause energy waste over the season. 
We can help! Below we've outlined some best practices to make your heating as low-cost this winter as possible. 
Schedule professional heating maintenance
Many homeowners keep on top of their annual spring AC maintenance, but then forget about fall heating maintenance. That's part of the confusion of our weather! But a heating system must have maintenance in fall as well or it will waste power due to the accumulation of stress on it. If you use a heat pump for comfort, it must have a second maintenance inspection in fall to help it work in heating mode—heat pumps do two jobs, so they need two maintenance service appointments.  
Handling the thermostat settings
This is often confusing for Florida residents, since we're not used to the temperature staying cold for weeks and months on end. However, the energy-saving standards aren't that much different for us than for other parts of the country that have colder winters. We recommend you set the thermostat between 68°F to 72°F during the day when people are home. In fact, 72°F is a bit too warm, and we advise aiming for the lower end. You can start at 72°F and lower the thermostat by one degree each day until you get to 68°F, when you'll maximize savings. At night, lower the temperature further to 62°F–66°F.
Upgrade the thermostat
While we're here, we want to mention that if you have an older manual thermostat, upgrading to even a basic programmable one can help save money. The change increases precision even without considering the benefits of programmability. You'll have the best settings ready to go without having to think about them. You may also want to consider a high-tech "smart" thermostat, which does its own maximization of savings based on your house and your history of temperature settings.
Seal leaky air ducts
Duct sealing is an important service we offer, and the effect it can have for savings with both heating and cooling are immense. Many homes have leaking ductwork, which means heated air going to waste through gaps and holes, never reaching its destination in the living spaces of the house. We can test your ducts for leaks and then seal them so the ventilation system is airtight once again. You won't lose up to 30% (yes!) of the heated air you've already paid for to these leaks anymore.
Stay on top of repairs
We're here around to clock to fix your heater when something goes wrong. Delaying making the call to us will mean your heater will waste power. So even if the malfunction is something like odd noises that aren't outwardly affecting heating power yet, it's still important to have repairs done to stop energy from going to waste.
Call [(site_name)] 24/7 for exceptional customer service! Serving the communities of Northwest Florida since 1998.