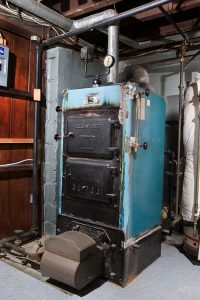 The best way to prevent any serious issues with your furnace is to schedule routine maintenance for it. A qualified technician should thoroughly inspect the entire system to ensure that everything is working properly. With routine maintenance, your furnace will work more effectively. In addition, you will likely spend less money on furnace repair. The longer a problem with your furnace continues, the more likely it is to cause further damage. Proper maintenance allows HVAC technicians to diagnose any problems that you might be unaware of.
Here in Florida, it doesn't get too cold, but it does get a touch chilly. By now, you have probably turned on your furnace. Before we get too far into the season, call to schedule professional maintenance services. A technician can make sure your system is up to speed.
If you notice anything that suggests an issue with the furnace, such as a strange noise or a lack of heat, don't hesitate to call a professional for repairs. It is easy to push an issue off until next year, especially with such mild winters. However, we often forget about the problem until next winter rolls around, and we are caught in the same predicament. Remember, the sooner you schedule professional service, the less severe the problem is going to be.
Some of the Benefits of Furnace Maintenance
Safer Operation
During regular maintenance, a technician will perform inspection checks that look for areas where the furnace could develop a safety hazard, such as in the heat exchanger or the gas line (if you use a gas-fueled furnace).
Prevent Repair and Extend Equipment Life
The best way to avoid repair costs is to schedule regular maintenance. If you find yourself spending a lot of money on repairs, your furnace might not be getting as much attention as it needs to operate efficiently and effectively. Repair bills will cost more money than maintenance bills, so the best way to save money is to keep up with your system's needs! Plus, maintenance will extend the lifespan of your furnace.
Maintain Efficiency
As furnaces age, their efficiency naturally decreases. However, you can protect your system's efficiency with maintenance! When all of the system's parts are operating optimally, the furnace does not have to work as hard to circulate warm air throughout the house. When equipment struggles, the furnace needs more power to run, thus increasing your heating bills.
Maintain the Warranty
Just like the warranty on your car, you need to keep up your end of the deal. The warranty on most furnaces is only good if you schedule regular check-ups for it.
Touchstone Heating & Air offers both furnace maintenance and furnace repair in Gainesville, FL. We understand how important it is to have a working furnace. We want to help you save both time and money. Don't wait until the last minute to schedule your service. We want to make sure you are warm and cozy this heating season and the ones to come.