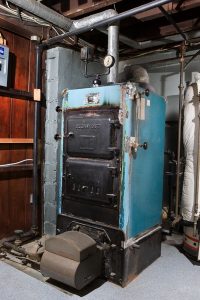 Nothing lasts forever, and the same goes for the furnace in your house. Sure, it won't see as much use in Florida as, say, in colder states like New York, Maine, or Rhode Island. Regardless, you still want to get the most out of your furnace even if it isn't seeing much use.
In this article, we'll go over how long you can expect your furnace to last, some issues that can shorten its lifespan, and when it's time to get a new one.
Understanding the Lifespan of Furnaces
The million-dollar question: how long can you expect your furnace to last? While there's no definitive number to throw out, most furnaces will average somewhere between 15 to 25 years or so. A lot of variables come into play when it comes to figuring out how long it will last, but one thing is certain: better maintenance means a longer-lasting furnace.
What Determines How Long My Furnace Will Last?
Here are some of the main factors that affect the lifespan of your furnace:
Type: First, the type of furnace you have plays a large role in its lifespan. Gas furnacestend to have lifespans on the shorter end, usually reaching about 15 years or more. On the other hand, electrical furnacescan easily last 20+ years.
Installation: If not properly installed from the get-go, your furnace can face many issues down the road. Fuel lines need to be installed correctly. Air ducts need to be sized, sealed, and fitted in the right way. And even the drainage system can affect the furnace's life span and efficiency.
Routine Maintenance: To get the most out of your furnace, there needs to be professional maintenance performed on a regular basis. If not, you can halve the furnace's operation to around 7 to 10 years. There can be dirt, dust, and grime that builds on the heat exchanger, the blades on the fan, the filters, and the burners. This overworks the entire system and leads to an overall degradation of the furnace. Another thing to look out for, especially if you live in a humid climate like ours, is corrosion caused by the higher levels of moisture in the air.
Furnace Brand: For the most part, don't worry too much about the make and model of your furnace. As long as it meets the requirements established by ENERGY STAR, then it will get the job done.
If you take care of your furnace, then you can expect to have many good years from it. However, if you're in an older building, having issues with your furnace, or spending too much on your energy bills, then it might be time for a new one.
Touchstone Heating & Air Inc: Serving Customers in Alachua, FL
When it comes to heating in Alachua, FL, we're here to serve. Need a new furnace installed or an old one repaired? Let our professional team take care of all your heating needs.
Call Touchstone Heating & Air Inc 24/7 for exceptional customer service!