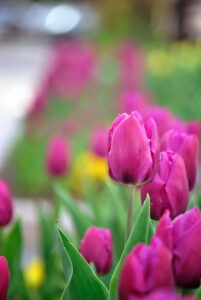 Struggling with allergies? Making improvements to the air quality at home can help. We'll explain the dangers you may be facing with your indoor air quality, as well as ways we can help you improve the situation.
Allergens
Allergens are substances that trigger allergic reactions. Allergens can be found in the air in an indoor environment. Furniture and floors also absorb allergens. Can you guess what's in your air? It's like a mix of bacteria, dust, mold, pollen, and volatile organic compounds—all of which are allergy triggers.
At-home allergy and asthma management begins with the air we breathe at home. Pollen and mold can trigger symptoms when people suffer from allergies. But dust and pet hair can cause the air in your home to be very poor. There is a possibility that the air quality inside your home is worse than outside. According to the EPA, indoor air pollution levels can often exceed 2 to 5 times the levels found outdoors, which is the opposite of what most people believe. Indoor air pollution is among the top five environmental health risks in the country. Most people in the US spend 90% of their time indoors, between work, home, and visiting different places. If you're worried about air quality at home or need air conditioning in Macclenny, FL, we're here for you.
Allergy Season
With allergy season fast approaching, it is absolutely essential to keep the indoor air quality up to mark, especially since many children have been home-bound during the school year. The allergy season typically begins in the spring and lasts until fall. However, different allergens appear at different times of the year. In the springtime, tree pollen is the most common allergen, followed by weeds and grasses. May is the worst for allergy sufferers because trees, grass, and weeds all pump out allergens at the same time. This marks the beginning of peak allergy season, which lasts through July. Children and adults alike should avoid being exposed to allergens as much as possible. Avoid being outside when there is a high pollen count.
Getting Control of Your Indoor Air Quality
It's more important now than ever to maintain healthy indoor air quality. Getting rid of allergens and irritants from your home is the best way to improve your air quality. Lowering humidity also minimizes mold and dust mite growth. A central air conditioner reduces humidity, too. You can now schedule an indoor air quality test with our team at Touchstone and we'll help you find solutions that will make the upcoming allergy season more bearable.
We offer help installing air filters, air purifiers, and UV germicidal lights, all of which target specific allergens. We'll find the right combination of indoor air quality devices to give your house the healthiest air possible.
Whether you need help with your indoor air quality or want to start your journey towards cleaner and healthier indoor air, our team of indoor air quality experts is standing by to help.
Call Touchstone Heating & Air Inc 24/7 for exceptional customer service!