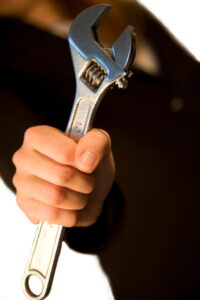 Please don't attempt to make repairs to your air conditioning system on your own if you're not a trained HVAC technician. And don't let amateurs take on AC repairs either. It's that simple: the modern central air conditioner is a complex piece of refrigeration technology that requires years of training and special tools to repair.
If you have a malfunctioning cooling system in your home, the best way to deal with it is to call us to schedule AC repair in Alachua, FL. We're responsive professionals with more than two decades of history fixing all types of air conditioning problems.
We can use our experience repairing ACs to explain why amateur tampering can go so wrong. We've often inspected air conditioners and discovered mistakes made from some non-professional attempts to fix them. If your current AC was already in your house when you moved in, you may not even realize your cooling system has these "amateur patches," and they can lead to trouble later. Here are a few of the more common botched repair errors we see.