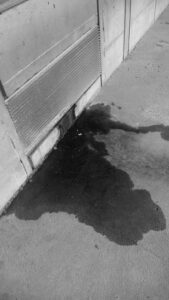 When your air conditioner cools the air in your home, it also removes some of the humidity to help the air feel cooler. After all, drier air feels cooler than if there is extra humidity in the air. When your air conditioner removes moisture from the air, that moisture has to drain out somewhere.
That's where your condensate drain line comes in. Still, it's possible for this drain line to get clogged and allow water to back up into your AC and home. If you think that you need to have service for your air conditioning in Newberry, FL, our team is here to help. Keep reading to learn more about problems with your condensate drain, how to identify them, and what you can do to help.
Condensate Drain Clogs
The air flowing through your AC system is not completely clean. There are dust and dirt particles, among other debris that can get trapped in the system. When your AC removes moisture from the air, some of these particles can get trapped and go down the condensate drain. Over time, these particles build up and lead to clogs.
If water cannot freely flow through the condensate drain tube, it will back up and drip into the overflow pan. That's what the overflow pan is for, right? Well, the answer is yes, but too much water flow can actually cause this pan to overfill and leak out, potentially causing damage to your home. If the clog persists, water will continue to drip into the pan and cause more and more problems. Plus, it's bad news for AC operation.
Identifying Clogs
It's a good idea to check the overflow pan periodically to see if there is any water in it. If so, that's a good indication that the condensate drain needs to be cleaned. You can also listen for the sound of running water coming from your AC. While it is normal to hear some water flow since your AC removes moisture from the air, hearing too much water flow is a problem. You especially want to pay attention for the sound of a persistent drip.
Preventing Clogs
The good news is, there are some steps you can take to prevent your condensate drain line from getting clogged in the future. You can pour vinegar into the pipe that extends out next to your indoor unit. It should have a cap on it that screws off easily. Doing this helps to clear out the line and ensure that clogs don't even have a chance to begin developing. You can also change your air filter on time each month to help prevent dust and dirt from getting inside of your air conditioner, although some is inevitable. You want to address the dust and dirt that does get into the system by scheduling AC maintenance at least once per year. During this appointment, we will wipe down the inside surfaces of your air conditioner to remove dust and dirt so you can start each year fresh.
Call Touchstone Heating and Air 24/7 for exceptional customer service! Serving the communities of North Central Florida since 1998.