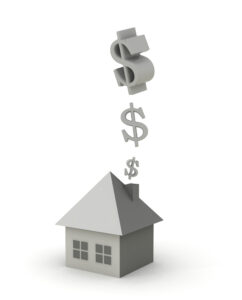 Spring is here, and the weather is warming up. We are all going to be using our air conditioners more, and likely looking for ways to keep energy costs down. You want to stay cool, but you don't want to overspend on those efforts. And it can be very easy to forget and turn your thermostat down a couple of degrees only to find out the next month that your energy bill doubled.
The good news is, you can stay cool without worrying about energy costs with our pro tips. And if you think that your AC needs a tuneup, you can give us a call for AC in Newberry, FL. In the meantime, keep reading to learn how you can save money on keeping cool this summer.
Cover Your Windows
You want to let natural light into your home during the summer, but you need to be aware of the associated cost. Experts estimate that around 30% of your cooling gets lost due to windows. Sunlight is coming in, and heat along with it. And if you're losing cool air, your air conditioner is working harder to keep your home comfortable. The good news is, you don't have to close the curtains or shut the blinds. Instead, you can install window screens made of a mesh-like material that helps to block out sunlight and heat. 
Thermostat Settings
The US Department of Energy recommends that you keep your thermostat set at 78° during the summer. If you're not used to doing this, turning up the thermostat can feel quite warm. You can start out by setting your thermostat a degree higher each week so you can slowly adjust. Over time, you will get comfortable using higher temperature settings.
And when you see the savings on your monthly energy bills, you'll probably decide that the change was worth it. You can even set your thermostat higher than that when you are away. This can save energy because you're not cooling your home when it is empty. If you have a smart thermostat, you can set times for your temperature to rise and lower based on when you leave for the day and return home.
Use Fans
Feeling airflow can naturally make the rooms in your home feel cooler. Take advantage of ceiling fans and invest in floor fans if you need to. Keep the air around your house circulating so that you trick yourself into feeling cooler. 
Schedule AC Maintenance
One of the best ways to save on cooling costs is to invest in annual maintenance for your AC. When you have an expert look at your air conditioner annually, we can ensure that everything is working as it should. It's an opportunity to address small problems early on before they impact your energy efficiency or the AC's ability to cool.
Check for Air Leaks
Ideally, you want to maximize the cool air that your air conditioner produces. You can do this by making sure that seals are tight around all of your doors and windows. If not, air can escape even through the tiniest cracks. You may also want to check your ductwork for any holes that need to be repaired, since cool air can escape before it ever reaches your home.
Call Touchstone Heating and Air 24/7 to schedule an appointment for exceptional customer service! Serving the communities of North Central Florida since 1998.