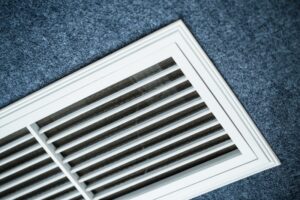 "How can I pay less to cool and heat my house?" You've probably asked yourself this before, and you can find many options to lower how much you need to depend on running your heating and air conditioning system over the year.
One method you might try is to close vent covers in unoccupied rooms. This seems to make sense: blocking the flow of conditioned air to empty rooms means less energy used.
Except … this is completely false! Closing room vents (or blocking them) won't save money on heating and cooling. It does the opposite: it costs money in energy efficiency, repairs, and failed equipment! We'll take a look at why closing rooms vents is a destructive move for your HVAC system.