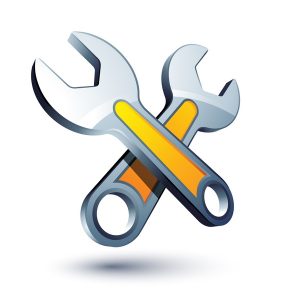 The later summer can be the worst when it comes to heat and humidity, especially in Florida. It can also be the worst when it comes to air conditioning system performance—a lot of pressure and stress have built up on the AC components in the last few months, and when it gets even hotter, the system may start to lose capacity or even break down.
It doesn't have to be this way, not when you have a great Gainesville, FL, HVAC contractor who can help you out. We have more than two decades of helping North Central Florida homeowners enjoy the best cooling. Here are ways we can help you with cooling during the risky late days of summer.
Handling maintenance (if you didn't do it in spring)
Regular air conditioning maintenance is necessary every year. The best time for it is spring. But, if you didn't have it done in spring, that doesn't mean you can decide to skip it until next spring and have everything go fine. It's better late than never, and we're happy to come to your house and go through the standard cleaning, adjustment, and inspection steps to see that the AC works in top condition.
Fast, emergency repair service
We can't stress enough the importance of a speedy reaction time to any air conditioning malfunction or warning of one. The sooner you make the call to our technicians—and we have 24/7 emergency service—the sooner we can stop a bigger problem with your cooling. Odd noises, short-cycling, a drop in cooling capacity are all warnings that the AC is in trouble, and we can prevent a bigger problem and one that's more expensive to fix.
Thermostat upgrade
If you have an older thermostat model, one that's just a dial or a slider, we recommend looking to a better control system: either a digital programmable thermostat or the next-level Wi-Fi/smart thermostat. These thermostats let you lower how much you use the air conditioner without affecting your comfort. There's no more wasteful running of the AC when nobody is home. Plus, smart thermostats find new ways to save.
Seal the ducts
Just not feeling the comfort you used to from the AC, but it seems as if it's otherwise not suffering from problems? You may need to have repairs done to the ductwork. Duct leaks are a common cause of home comfort problems, since they create hot and cold spots and drop airflow in general. Our team can test your ducts and see if they need sealing.
Replace the air conditioner
It may come down to this if you have an air conditioner that's more than 10 years old. The average service life of a central air conditioner is 10 to 15 years, and humid conditions in Florida can contribute to wearing them down faster. We can help you decide about your aged AC and if the best route is to have a new one put in now. We can do the job fast so you won't miss out on much cooling.