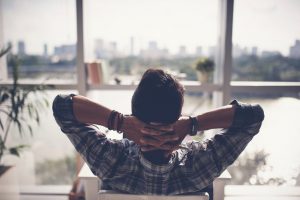 The air quality in your home is probably worse than you would like it to be. We know this because most homes in the US suffer from poor indoor air quality. How bad is it? The air indoors is two to five times worse than the air outside on average. Your home's air may be filled with bacteria, mold spores, volatile organic compounds (VOCs), allergens such as pollen and dander, odor molecules, and much more that you don't want.
There are several ways our indoor air quality professionals can help you enjoy fresher and cleaner air in your house. One of our favorite methods is to install Phenomenal Aire in Lake City, FL homes. This is an affordable, safe, effective, and long-lasting air purification system that removes the most harmful pollutants from a house.
What Is "Phenomenal Aire"?
Phenomenal Aire is an air purifier that uses Cold Plasma Generator technology to clean air naturally, creating air quality that feels like the air you breathe outside on a clear day. The way it works is the Cold Plasma Generator (CPG) creates an electric field that is filled with highly charged ions, a.k.a. a plasma field. The ions then go to work at removing unwanted particles from the air that passes through the field. Ions are a natural part of air purification.
Our technicians install a Phenomenal Aire purifier inside the ductwork of an HVAC system. All the air circulating through the HVAC system must pass through this plasma field and get "scrubbed" by the charged ions inside it. The ions also move out with the air into the home, where they continue to do the work of cleaning away pollutants.
Pollutants Phenomenal Aire Eliminates
The Phenomenal Aire Cold Plasma Generator technology removes a wide range of contaminants, more than most standard air purifiers. It breaks down VOCs, and removes bacteria, viruses, mold spores, allergens, and odor molecules. And, unlike many other types of purifiers, it does the job safely—without placing any ozone into the air or using chemicals. There are no byproducts from using Phenomenal Aire.
Using a Phenomenal Aire purifier is great for homes with children and people with sensitive allergies or mild to severe asthma. It also helps remove the dander and odor from pets.
Indoor Air Quality Solutions From the Best
We stand by Phenomenal Aire as one of the most effective solutions to poor indoor air quality in a home. But it is not the only type of IAQ device we install or service we offer. We work with many types of air filtration and air purification systems, including powerful UV germicidal lights. If you have trouble with air quality because of damaged ductwork, we offer duct services to restore them to pristine quality.
If you aren't sure what the issues with your home's air are and don't know what type of IAQ system is best for you, make an appointment with our specialists and we'll take care of everything.
[(site_name)] has served the communities of Northwest Florida since 1988. Schedule indoor air quality installations with us.