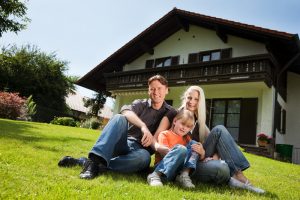 Spring brings warm weather, but it's also the season when people who have allergies to grass and pollen suffer from hay fever the most. The warmer weather causes plant blooms, and the pollen count shoots into the stratosphere. It can even be an uncomfortable time for non-allergy and asthma sufferers.
You can take various medications to help deal with the symptoms that come with allergy season. There are also ways to attack the source of the problem, at least inside your own home. One of the most effective of these services is duct cleaning in Gainesville, FL, particularly if you've never arranged for this service before.
The Big Dust Collection You Didn't Know About
Why is duct cleaning helpful for allergy season? It gets rid of a large grouping of dust, lint, dander, pollen, and other particles that is hiding from your sight. The average home of six people circulates a total of 40 lbs. of dust through the HVAC system each year. Much of that remains trapped inside the duct walls. You can sweep and clean the house to be as dust-free as possible, but each time the HVAC fan comes on, the dust in the ducts will get blasted out into the air.
If your ducts have never received a professional cleaning, or it's been at least five years since you had the job done, the time to act is now. Professional duct cleaners, like the ones on our staff, can provide the thorough cleaning necessary. This isn't something you can do by just pushing a vacuum hose into an open vent. We use advanced technology to provide complete cleaning that gets the ducts back to a like-new condition.
Duct cleaning does more than make allergy season better. It improves HVAC system performance. Without all the resistance in the ducts from a layer of lint, the HVAC system will use much less energy. This applies to heating and cooling. The HVAC system will also be better protected from damage due to dust and dirt getting into it.
Other Allergy Season Help
We offer other indoor air quality solutions to help make your home a stronger bulwark against allergy season. We repair damaged air ducts that can draw in unhealthy air. We also install special air filtration and air purification systems that remove large numbers of particles from circulating through the house. Our UV germicidal lights are particularly powerful against mold spores and various microbes that can be harmful allergy triggers.
Consult with our indoor air quality experts, and they'll help you find the right solutions to alleviate allergy and asthma in your house.
Schedule Duct Cleaning Today
To help you prepare for allergy season, as well as enjoy better performance from your HVAC system in general, we're offering a duct cleaning special for first-time customers. Call us to find out more details and to schedule service. We are here for you, any time of the day or night, when you have an HVAC emergency.
[(site_name)] has served the communities of Northern Florida since 1998. Call us for indoor air quality services.