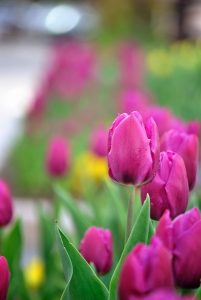 Air conditioners get a head start on the summer in Florida, so you'll already have your air conditioner running on a routine schedule during the spring. But what if your air conditioner doesn't seem to be up to the task? Why does it seem like it isn't able to do the job it once did? Why is it starting to give you trouble?
A faulty AC in the spring is nothing unusual, unfortunately. It can be a leftover problem from the end of the fall, or something that developed during the stretch the air conditioner wasn't working regularly. It can also be due to lack of maintenance.
That last one is the most important, so we'll start with it…
The air conditioning system hasn't been maintained properly
We cannot stress this point enough: a central AC must have professional maintenance every spring. This applies to wherever air conditioners are used. But it is especially important in a hot and humid climate like Florida's. We strongly recommend every one of our customers arrange for an early-spring maintenance appointment for their ACs. We have a special Energy Savings Agreement that makes it easy to arrange for annual maintenance and enjoy other benefits as well.
The AC has a repair problem from last fall
Think back to the last time the air conditioner was running daily—probably in the late fall. Was something wrong about it back then? This could be a small trouble like a drop in airflow or a hotspot in one room of the house. Maybe an odd noise. Any of these could be an indication of a bigger problem brewing, and now it has become that bigger problem. Call for repairs as soon as you can before the problem grows even worse and you end up with a busted AC system.
The coils are dirty or covered with mold
This is a problem often seen in the humid climate of Florida. Over the winter, the evaporator or condenser coils of the AC have gotten covered with dirt or grime. The evaporator coil may have mold growing on it because of the humidity. These problems will cause the AC to drop in efficiency and capacity. If mold is the trouble, you'll detect a "dirty sock" odor around the house. You must have professionals attend to cleaning the coils; don't try to wash them off yourself.
The AC is over the hill
You may simply have an air conditioner that is coming to the close of its service life. If the AC is more than 15 years old, it's definitely time to have it replaced; most air conditioners aren't designed to last longer than 15 years, and some may fail after 10. Continuing to repair the AC after this point is throwing out money. Ask the repair technician for advice on a new air conditioner installation.
You can call us for air conditioning repair in Lake City, FL any time of the day or night, 365 days a year. We always answer the phone, and we're ready to send one of our expertly trained technicians to your home to diagnose and solve your AC's troubles.
Call [(site_name)] 24/7 for exceptional customer service! We've served the communities of North Central Florida since 1998.