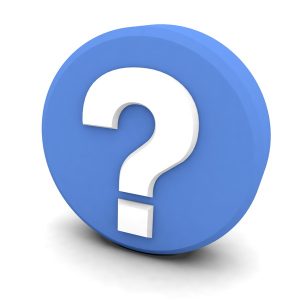 Florida doesn't go by the same seasonal playbook as many parts of the country. Air conditioning service in Gainesville, FL is something people consider throughout most of the year. Fall and winter offer better opportunities to have air conditioning jobs done, but the gap between periods when we won't need our ACs running and when we do is narrow.
Since it's now officially fall, it's the right time to bring up a crucial question about air conditioning services: which job do you need done the most in the coming months, repairing your air conditioner or getting a new one?
"But my AC is running fine—it doesn't need either!"
That's certainly possible. If your air conditioner is doing its job in the following ways, you're probably in good shape:
It's cooling the house evenly and reaching the comfortable temperature your family needs.
It isn't costing more to operate than usual.
There is no odd behavior from it, like loud noises or sudden starts and stops.
However, no outward signs of problems doesn't mean there aren't brewing repair issues. This is why we recommend having maintenance in spring to catch hidden troubles. If the air conditioner is more than 15 years old, you should probably consider having it replaced, since it's into the period where it can start to lose capacity and efficiency rapidly and maybe even suffer a full shutdown.
"I think it may need a repair, but it's pretty late in the season for that …"
Not in Florida! We want to stress again the unpredictability of how we use air conditioning systems here. We also advice never delaying with repairs, no matter the time of year, no matter how much you expect to use the AC. Leaving an air conditioning system with a malfunction will cause more malfunctions to start, lower the life expectancy of the AC, and jack up your electric bills. If you think the air conditioner needs repairs, give us a call—any time of the day or night.
"I suspect it's better to replace the AC than repair it, but how can I know for certain?"
If you're at the point of debating a replacement for an air conditioner rather than repairs, it's likely because the repairs are becoming common enough that you don't think sinking more money into them is worth it. Or the AC is old enough that you sense it's time to upgrade. The easiest way to know which choice is right is to work with professional technicians. Call our HVAC experts to arrange for a repair. We'll always check with you before starting any work, and we can tell you whether the repair is worth it or if the best path forward is a new system.
For example, a repair that costs more than half the price of a replacement is one we'll recommend against. Customer satisfaction is an important part of our business, so we'll be honest with our assessments and answers. If we think we can rescue the AC for a few more useful years with a repair, we'll tell you. If we believe a repair is throwing away money better spent on a new, efficient system, we'll also tell you.