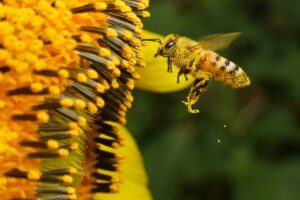 The month of March means the end of winter and the beginning of spring. That doesn't necessarily mean an immediate change to spring weather, but warm weather is never far away here in Florida.
March is a great time to think about how you'll keep your house comfortable throughout the steady heat of the middle of the year. For all of us at Touchstone, this when we get to work helping customers with air conditioning maintenance. This is one of the most important services we offer, because it helps our customers enjoy the best performance from their cooling systems and get the largest return on their investment in home comfort. Maintenance eliminates most of the problems an AC may have. Best of all, it bestows peace of mind for our customers who don't want to get trapped with a broken AC in the middle of a July heatwave.
If this sounds great to you (and why wouldn't it?), then reach out to us today to schedule your AC maintenance in Lake City, FL or elsewhere in North Central Florida.
Yes, AC Maintenance Is That Terrific!
You hear plenty of companies pushing for their services and praising their benefits. Air conditioning maintenance is different. Yes, we advocate our customers have this work done, but we have the backing of the US Department of Energy when it comes to benefits of this service.
Thanks to regular AC maintenance, you'll enjoy…
Lower energy costs for summer cooling.
A longer service life for your air conditioner.
Fewer repair needs: more than 50% of AC repairs are due to lack of maintenance.
A significantly reduced chance of a cooling system breakdown during the year.
A valid warranty on your equipment. (Yes, skipping maintenance may void the manufacturer's warranty.)
What We Do During Maintenance
How do our technicians work this magic with your AC during the spring to create all these benefits? It's not actually magic, just a dedicated service from experienced pros using the best equipment.
We put your AC through several tests and inspections to ensure it works the way it should. These checks include testing the refrigerant pressure to see if there are leaks, looking for ductwork leaks, testing the amperage of motors, measuring airflow through the evaporator coil, checking the electronic control sequence on the control board, and seeing if the thermostat is accurately calibrated.
We also take care of important tune-up steps: cleaning the coils (if necessary), lubricating motors and other moving parts, tightening electrical connections, and cleaning other parts as necessary.
Ready to Get Started?
Then contact us to sign up for our Gold Club. This maintenance program provides you with two tune-ups per year for your HVAC equipment: one in spring and the second in fall. Membership includes special perks to make maintenance an even greater value. You'll have priority scheduling, a 20% discount on repairs and accessories, and waived service call fees.
Eager to find out more? Reach out to our team today. March is one of the best times to check this off your to-do list.
Call Touchstone Heating and Air 24/7 for exceptional customer service! Serving the communities of North Central Florida since 1998.