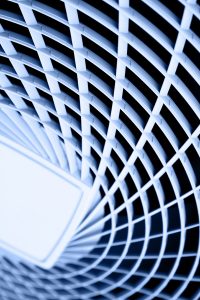 No matter where you live, one of the best parts about spring is seeing the days lengthen, the flowers bloom, and the weather get warmer. At the same time, homeowners understand that spring is also a time to consider routine maintenance around the house. Many of us look at our homes to see if they need work, such as loose shingles, peeling paint, damaged windows, or clogged gutters.
But what about our HVAC system? For too many of us, the air conditioner is an unseen force that keeps us comfortable in the summer months. Nonetheless, an HVAC system also needs maintenance. Let's look at the benefits of AC maintenance in Lake City, FL.
Longer equipment life
Probably the biggest reason to get a tune-up is that it helps prolong the life of your HVAC system. Think of it this way: would your car run well if you drove it for 20,000 miles without an oil change? Ignoring maintenance for cars shortens their service lives. The same is true for air conditioners: anything with moving parts that consumes energy and sucks dust out of the air needs regular cleaning. In addition, the loss of certain items like refrigerant can kill your AC just as surely as it would your car.
Better energy efficiency
According to the Department of Energy, well-maintained HVAC units are more energy efficient. While most of us understand that reliability can decline over time simply because the equipment gets old, you can forestall some of it through a tune-up. That's because cleaning your unit, straightening out bent fins, and otherwise granting it TLC makes the unit operate more efficiently.
More reliable performance
According to equipment manufacturers, regular maintenance makes HVAC systems more reliable. During a tune-up visit, your maintenance technician will clean the dirt and grime out of the system. Just as importantly, however, we'll check to see if the refrigerant pressure has dropped. If it has, we'll check for leaks.
Fewer repairs
With reliable performance comes fewer repairs. In particular, tune-ups include a thorough cleaning. Dirt and grime is not only nasty, but it can also wear down mechanical parts. Often, this results in both fewer repairs and better air quality.
Keeps warranty valid
Finally, regular HVAC maintenance ensures that your equipment warranty remains valid for the entire period. Many equipment manufacturers require adherence to a regular maintenance schedule or they won't pay for repairs. Considering that your air conditioner can be expensive to fix, that's a risk you don't want to take.
Keep your AC in good repair with Touchstone's maintenance plans
When it comes to home maintenance, many homeowners worry about the costs. After all, money can get tight, and most of us are on a strict budget. That's where the HVAC maintenance plans from Touchstone Heating and Air come in. For a fixed monthly payment, we'll do your routine maintenance. We'll also waive the service call fees if something goes wrong anyway.
Call Touchstone Heating & Air Inc 24/7 for exceptional customer service!