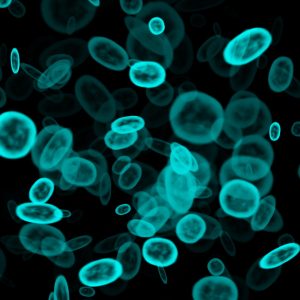 On a pleasant day with mild outdoor temperatures, opening the windows to your house is a wonderful way to let fresh air circulate through the rooms. Modern houses don't "breathe" well because of the heavy insulation on them to improve energy efficiency, so letting outside air in to push out the stale air helps improve indoor air quality.
You can't have the windows open every day, however. During heavy rains or when the heat is extreme, opening the windows will make it much harder for you to stay comfortable since it will change the temperature indoors. Keeping your house sealed up for long stretches can make indoor air quality far worse.
But you don't have to let it be this way! With our help, you can enjoy better air quality with the windows closed and your house sealed up. We'll explain how.
Air Filtration and Air Purification
The basic way to start to improve your indoor air quality from within your house is to have an air filtration system installed. You already have an air filter in place on your HVAC system, but it isn't designed to improve the air quality but protect the interior of the HVAC cabinet. To make a difference in air quality, you'll need to work with professionals like ours to integrate air filters into the ductwork.
These air filters catch particles that try to pass through them in a mesh of fibers. The filters can be extremely powerful, but if they're too strong for your HVAC system they'll end up blocking airflow. This is why you need professionals to handle installing the filters. Our experts will see you have the right strength of filter to clean your air while still letting your AC and heater do their jobs.
If filters can't do enough to clean the air, we recommend pairing the filters with an air purifier in Newberry, FL. There are several types of air purifiers, but they all work electronically and don't create any resistance to airflow. Air purifiers target smaller particles that often make it through filters. If your home has a specific issue with organic pollutants, such as mold spores, bacteria, and microbes, a UV air purification system is one of the most effective ways to improve air quality.
Duct Services
A problem we've often discovered in homes with indoor air quality concerns is that they have faulty ductwork. Poor ducts hurt the air circulation through a house, which can cause humidity imbalances and negative air pressure. If the ducts have leaks, they can allow outside particles to get into the airflow and then into the house. Ducts that are excessively dirty will also lead to poor air quality. We have solutions to all these problems: we offer duct repair, duct replacement, duct sealing, and duct cleaning.
If you don't know where to start with improving your home's indoor air quality, it's no problem! Simply call our team and we'll answer your questions and find out what's best for your house.
Call Touchstone Heating & Air Inc 24/7 for exceptional customer service! Serving the Communities of North Central Florida since 1998.