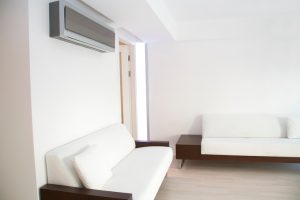 First, you should know the number one thing about heat pumps: it's heating and cooling in one. One unit, that looks a lot like a conventional central air conditioner, can bring heat into a home and take heat out. In Florida, where we provide AC services, it doesn't make much sense to have a separate furnace that to provide heat, but there are the occasional cold spells, making a central heater a convenient system to have—especially when it works with your AC. So what else should you know about this versatile comfort system?
They Work Just Like an Air Conditioner
First, you should know that a heat pump is an air conditioner, despite the name. It actually uses refrigeration, for both the air conditioning process and the heating process. In most places in the U.S., this isn't the standard for heating and cooling; a separate furnace is used. But in Florida and other warm areas, it just makes sense.
A heat pump uses refrigerant (which you might know as Freon) to absorb and move heat. Heat is absorbed from the indoor air in summer and moved outside to begin the process of air conditioning. In winter, heat can be absorbed from the outside air to release indoors.
They Have Incredibly High Efficiencies
Typically, electric heating systems are costly to run because it requires a lot of electricity to generate heat. However, when you only need to move heat from place to place, a lot less energy is required.
High-efficiency heat pumps are the norm, and you can expect this efficiency in both the summer and for those days out of the year we need heating. Typically, SEER ratings reach 15 or above, rivaling those of conventional central air conditioning units (and far surpassing efficiency ratings of portable and window units).
They Need the Occasional Tune-Up
A heat pump is high durable and efficient. That doesn't mean you can neglect them and expect them to work properly. We recommend heat pump tune-ups twice a year. That way, your heat pump gets an inspection for summer and winter, ensuring components like the reversing valve, responsible for switching from cooling to heating mode and vice versa, don't fail when you need them.
They're Available Ductless
You can get a heat pump for your home even if you don't have any ductwork! This doesn't mean using window units throughout the home or portable heaters you plug into the walls. These will have nowhere near the efficiency you need, and will likely be more trouble than it's worth.
A ductless heating and cooling system works and looks just like a conventional heat pump. It even has an outdoor unit. Individual blower units mount high up on the wall, mostly out of view, and move air directly into the room. There's a thermostat for each unit (and a master thermostat). And each unit connects to the outdoor unit via a refrigerant line and electrical components.
Considering a heat pump? Want to get your system into shape for cooler temperatures? Get your annual heater maintenance in Lake City, FL from the experts at Touchstone Heating & Air Inc.