Thermostats are one of the most-overlooked and underestimated components of your home's air conditioning system. While they are small and almost unnoticeable on your wall, they can have a huge impact on your AC. The Lake City, FL air conditioning professionals at Touchstone Heating & Air have years of experience working with all different kinds of thermostats. We wanted to shed some light on these important pieces of equipment that run your whole AC system.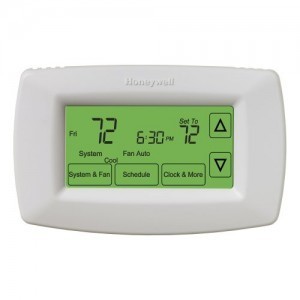 Thermostats detect the temperature of the air around them and then they activate your AC when that temperature increases to a certain point. They also shut-off your air conditioner once it has cooled your home enough. This is a huge responsibility for your thermostat which means that if they start to have any issues it can negatively impact your AC and your home's comfort.
Not enough cooling – If your home isn't getting enough cooling it could be the fault of your thermostats. They might be detecting the wrong temperature in your home and directing your AC to provide insufficient cooling.
AC not turning on – If your air conditioning system isn't coming at all, it could be the fault of your thermostat. It could be that they are out of battery or it might mean that they need to be replaced.
But there are also a few ways that thermostats can positively impact your home's air conditioning system.
More control – By upgrading your thermostats to programmable ones you could be able to more accurately control your home's AC. If can set programmable thermostats to turn your AC off when you leave for work in the morning. You can also set them to come back on 30 minutes before you get home so that your house is always comfortable.
When you need Lake City, FL air conditioning services, just call Touchstone Heating & Air today. We can work with any type of thermostat that you have and we can also help you replace or upgrade your thermostats as well.