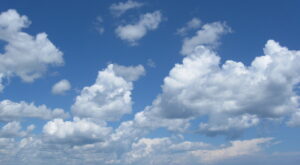 When you think of harmful or irritating particles in your home's air, what comes to mind first? Probably dust, dander, bacteria, viruses, and mold spores. These are all problems for indoor air quality and we recommend using air filters or a special air purifier in Alachua, FL to combat them.
But one common pollutant may not be on your list: volatile organic compounds (VOCs). It's a big term, and one worth knowing because VOCs are major problems for indoor air quality. We'll explain more below.
What Are Volatile Organic Compounds?
The name does sound dangerous, like something that's about to explode. VOCs aren't going to blow up, but they can be harmful.
The scientific definition of volatile organic compounds is "compounds that have a high vapor pressure and low water solubility." Doesn't sound too bad. But there's more. Most VOCs come from the chemicals used to manufacture items found in homes, such as pharmaceuticals, paints, cleaning solutions, refrigerants, dry cleaning agents, and petroleum fuels. VOCs are also found in groundwater, which can enter the water supply for a house. 
Here are items in your house that can emit VOCs:
Cleaning supplies

Cosmetics

Lacquer and varnishes

Pesticides

Pressed wood and other building materials

Paint strippers

Toner cartridges

Correction fluid

Glue

Markers

Air Freshners

Upholstery
EPA studies have found the concentration of VOCs is 2 to 5 times higher inside a house than outside—there are more sources for them and fewer opportunities for them to escape. 
How Can VOCs Affect Me and My Household?
The compound part of volatile organic compounds is because VOCs contain several different kinds of chemicals in their composition. Some are harmless, but many are not, and they can have both short-term effects on people inside a home or damaging long-term health effects. 
Short Term:

Eyes, nose, and throat irritation; dizziness; vomiting; asthma problems; headaches and trouble concentrating. Many of the effects can resemble the flu. 

Long Term:

Damage to the central nervous system; cancer; damage to the liver and the kidneys.
What Can I Do About VOCs in My House?
This all may sound scary—and there's good reason to be worried. But there's good reason to be hopeful. You don't have to throw out every item that might release VOCs (and unless you're willing to throw out the walls of your house, it's impossible to do that anyway), but you can lower VOCs to safe levels of concentration. Store items like fuels and paint thinners in garages or other out-of-the-way rooms and try to avoid unnecessary storage of more of these items than you need at once. Ventilate the house more to allow VOCs to leave. 
Call our team to ask about installing powerful air purifiers that target VOCs. For example, we install the Phenomenal Aire air purification system, which breaks down VOCs in the air. We offer other excellent IAQ solutions as well and we'd love to consult with you about making your household air cleaner and healthier. 
Call Touchstone Heating and Air Inc 24/7 for exceptional customer service!