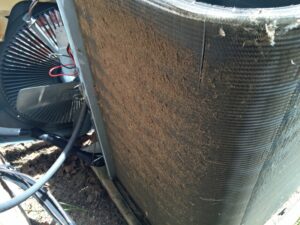 A busted AC is no fun in Florida heat. In fact, it can be dangerous if you have household members susceptible to heatstroke. This is why we take air conditioning repair in Alachua, FL seriously. When an air conditioning system isn't working, people need expert help right away—and we're available 24 hours a day, 7 days a week, 365 days a year to get cooling systems back to work.
We have more than two decades of history working on air conditioning systems, so it's fair to say that we've seen it all. In this post, we'll look at the AC malfunctions that cause the worst problems, i.e. ones that cause an AC to stop working entirely. We recommend calling us when your air conditioner is struggling, because we can help head off an even larger problem. But when you've got an AC that won't work at all because of one of these problems, you'll know you need to call us!
Burnt-out compressor
Without question, this is the most crippling AC problem. It's the one homeowners dread most because it often means the air conditioner has reached the end of its service life. The compressor is the part of the AC most responsible for its cooling power. That distinctive whirring noise you hear as your AC starts its cooling cycle is the compressor turning on. If the compressor burns out, it needs to be replaced. Because of the expense of replacing a compressor, getting a new AC is often the more cost-effective route. Compressors usually burn out when an AC is more than 10 years old, so the system is likely ready for a replacement.
Burnt-out blower motor
Another critical part of an AC that can burn out is the blower motor. Without a working blower, no air will move through the air conditioner and no cooling will reach any of the rooms. This is a less costly repair than replacing a compressor, and technicians won't have to tamper with any of the other parts of the AC to fix it.
Refrigerant leaks
An air conditioning system is designed to work at a specific amount of refrigerant, and if that refrigerant level drops, the whole system is in jeopardy of failing—possibly permanently. Thankfully, refrigerant leaks give off warning signs (drop in cooling power, rise in humidity, bubbling or hissing sounds, high utility bills), providing you enough time to call in experts to seal the leaks and replace the refrigerant before a catastrophic AC failure.
Overflowing condensate pan
Your AC suddenly stops working and you notice the digital thermostat screen has gone blank, all without any warning you could see. What's wrong? The likely answer is the condensate pan isn't draining out the water dripping from the evaporator coil. If the water overflows, it trips a limit switch that shuts down the AC before serious damage occurs. Technicians can find out what happened to the condensate system and have it repaired.
We pride ourselves on customer satisfaction and quality service with reasonable prices. We give you a 100% guarantee on our service work.
Call Touchstone Heating and Air Inc 24/7 for exceptional customer service!