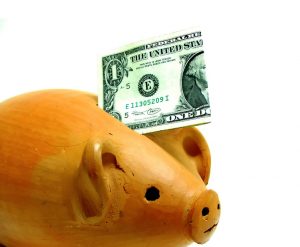 One of the most important services that we offer our customers is routine maintenance service for their cooling and heating systems. We strongly recommend homeowners arrange for a maintenance tune-up and inspection in spring for their air conditioning systems. The work we do on your AC, such as tightening electrical connections, lubricating moving parts, and checking for a drop in refrigerant pressure, will give the system the best chance of making it through another sweltering Florida summer without suffering a breakdown. That will give you peace of mind, one of the best rewards.
There are other reasons to have routine air conditioning maintenance in Lake City, FL each year. Many of those reasons are about saving money. The price you pay for regular maintenance will come back to you with interest through the many ways AC maintenance reduces various costs.
Ways cooling maintenance saves money
Fewer repair costs: The inspection that is one of the main parts of maintenance is designed to look for places where the AC is suffering extra wear and may soon have a malfunction. A dusty motor, for example, will create extra strain on the motor and lead to it burning out. Inspections identify potential trouble spots so future repairs can be stopped. The general tune-up also helps prevent repairs. Altogether, maintenance reduces the amount of repairs a system may need by 85%. That's a lot of money saved paying to have the air conditioner fixed!
Higher energy efficiency: Energy efficiency is how well an AC converts the electrical power going to it into cooling power. It's measured as SEER (seasonal energy efficiency ratio), and most air conditioners have SEER of 15 to 20. The system's SEER will start to drop without maintenance as the system becomes dusty and worn, and that means needing more power to run the AC without receiving any extra cooling. You may end up paying 21% more than necessary to cool your home.
Stop an early replacement: The average lifespan of an air conditioning system that receives annual maintenance is 10 to 15 years. The average lifespan of a system that misses annual maintenance is 5 to 8 years. Yes, maintenance can double how long you can keep using your air conditioner before you need to replace it. This is one of the biggest savings you'll enjoy, because replacing an air conditioner is expensive. Getting an extra 5 to 8 years of service out of the system is a major money saver, not to mention more convenient.
You can arrange for maintenance with us through our Energy Savings Agreement. You will receive a twice annual tune-up for your HVAC system, plus other benefits as well: a 15% discount on repair services (even more savings!), priority customer status, and the agreement is inflation proof and transferrable if you move. Call us today to find out more details—and to schedule your spring AC maintenance for a trouble-free, money-saving cool summer.
Call [(site_name)] any time of the day or night. We guarantee to answer your call in three rings or less!