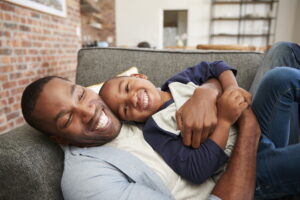 Are you ready to upgrade the HVAC system in your home? If you're considering replacing your central air conditioner, a heat pump is a great option. These particular HVAC systems are great for our climate because they offer high level of energy efficiency in how they operate.
Give our team a call when you're ready to schedule HVAC installation in Newberry, FL. You can also keep reading to learn more about the benefits of upgrading your system from a standard central air conditioner to a heat pump. Even though the two systems are very similar, heat pumps offer unique benefits that set them apart.
Similarities
First, let's talk about how a heat pump and central air conditioner are the same. Both use similar methods for cooling your home in the summer. Both attach to a system of ductwork that distributes air throughout your home. But this is where the similarities end. Heat pumps offer a few benefits that central air conditioners don't.
Heating
If you have a central air conditioner, you also have to have a separate heater for the fall and winter months. But with a heat pump, you have all in one heating and cooling. There is no need to have a separate heater installed because your heat pump has a reversing valve that allows it to switch effortlessly between heating and cooling.
This can save you a little bit of space in your home by eliminating the need to store a separate heating system in addition to your air conditioner. You may win back some closet space or other storage space in your home where your heater would otherwise be. If you have a smaller home, this can be a huge benefit.
Energy Efficiency
A heat pump also boasts better overall efficiency compared to an air conditioner. You can save a little on your cooling costs, but you can save a lot when it comes to heating. A heat pump heats your home in a unique way by transferring heat from outside into your home. It does not have to create heat in the same way that a different heater or furnace would with a gas igniter or electric burners. During the winter, you will notice a difference on your energy costs for heating your home and you can save quite a bit of money.
Safety Considerations
A heat pump is also a safer way to heat your home in addition to being more efficient. Heaters that use gas igniters or electric burners pose slightly higher safety hazards to your home than a heat pump. We still encourage you to install smoke detectors and carbon monoxide detectors if you have gas lines in your home. It's also important to schedule annual maintenance for your heat pump to maintain a higher level of safety.
Call Touchstone Heating and Air 24/7 for exceptional customer service! Serving the communities of North Central Florida since 1998.