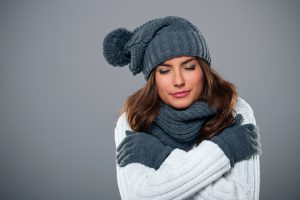 Many people end up in Florida because they hate the idea of too much cold weather. Most of us are quite glad that truly cold days are so few and far between. That does mean, though, that when it is chilly outside, we tend to want heaters to function properly so we can ignore the outdoor climate for a bit!
All in all, heating systems don't get much of a workout in our area. Still, they run into problems just like any other heating system! Because of their setup and the amount of usage, though, these problems may be a bit different from what you'd expect in other climates. Here are some common problems that come up with heaters in our warm climate.
Broken Heating Element
Most heating systems in Florida are electric heating systems. These use electrical resistance heating, generating enough electricity to produce heat, which is transferred to a few heating elements within the system. Air blows over these heating elements to transfer heat to the home via the air.
Eventually, a heating element may break down. Your technician might be able to repair it, or it might need replacement. Even one missing heating element means that you aren't getting the right amount of heat into the home. Aside from the discomfort, this can raise your energy bills quite a bit and wear down additional components of the heater.
Faulty Sequencer
If all of the furnace heating elements discussed above were to turn on at once, it could wreak havoc on your electrical system. You might have to constantly reset the circuit breaker, but the sequencer in the furnace prevents this. It ensures heating elements only activate one at a time.
If the sequencer is broken, the furnace may not start up at all. Otherwise, there may be a delay between furnace elements heating up that keeps you from getting the heating you need.
Stopped Blower Fan Motor
Heating systems and air conditioners typically share a blower fan, which means it works harder and more frequently than any other part of your HVAC system. It's not surprising, then, that the blower fan is the component that can run into the most trouble in a Florida heating system, needing replacement or fine-tuning often.
Low Refrigerant
You might be thinking: "Refrigerant? I thought we were talking about heating?" Yes, refrigerant is a chemical blend used for refrigeration in central air conditioners. But the same process can also be employed in your heating system—if you have a heat pump.
Refrigeration uses refrigerant to move heat from place to place. For most of the year, that means removing heat from the inside of the home in order for the air to cool down. But with a heat pump, heat can also be absorbed from the air outside to move indoors! If you have a heat pump that provides heating and cooling in one, low refrigerant may be responsible for reduced cooling or efficiency or for a system breakdown.
Schedule heater repair in Lake City, FL with Touchstone Heating & Air Inc.