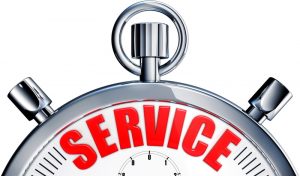 If you're from another part of the country, you might mistake a Florida February for springtime (a very rainy spring season, that is). For the rest of us, these temperatures are just a delightful benefit of living in Lake City. This is a time when you don't have to worry about much in terms of home comfort, aside from shutting the windows and keeping an umbrella by the door.
That doesn't mean, though, that you should forget about your air conditioning system altogether. In fact, we think this is the best time of year for an appointment with a local technician. Even if your air conditioner appears to be working, you can benefit from maintenance in the off-season. Learn more in the guide below!
What is routine HVAC maintenance?
Routine HVAC maintenance is a service that you can schedule with qualified contractors to keep your air conditioning equipment and/or your central heater in the best condition possible. This service is important for owners of all kinds of equipment:
Central air conditioners
Heat pumps
Furnaces
Ductless Cooling and Heating Systems
It involves two main steps, an inspection and a tune-up. Your technician shows up to your home armed with a checklist and some tools. They examine the entire system and make some adjustments as needed to keep the equipment running smoothly. This service is usually recommended twice a year.
Why schedule this service for your healthy systems?
You might be thinking, "I don't need this service. My air conditioner has been working just fine." But this is precisely the thing that causes homeowners to overlook major problems within their systems. There are things you simply cannot detect just by lowering the thermostat—like a slowing blower motor or troublesome wiring—but a technician can spot problems quickly.
In fact, even if your air conditioner or heater is only a year or two old, routine maintenance can help it to function at its best. Routine cleaning and maintenance is what helps your equipment to live up to its full extent. And that routine works best when started at the beginning of your system's life. In fact, some warranties are no longer valid without records of maintenance from a contractor!
What if you have noticed problems with your system?
If you've been waiting to schedule service for a malfunctioning air conditioner, maintenance is not the proper service for you. Maintenance is meant only to prevent problems from occurring. When major issues are detected, service is halted so that repairs can be made or scheduled before the issue gets any worse.
It's important to call technicians as soon as you notice a problem with your heating system. If you've been putting it off until next season, there's no use putting it off any longer. Now is the best time to schedule service for your system, whether that's routine maintenance or repairs, as this is the time technicians are not busy and caught up in the spring and summer rush!
Schedule heater repair in Lake City, FL with Touchstone Heating & Air Inc.