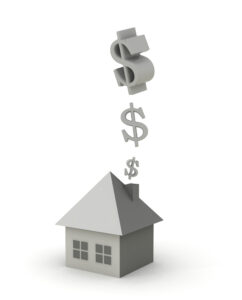 Your home's furnace plays a pivotal role in your overall comfort and well-being. Being the essential resource that it is, it's also something that necessitates a great degree of value and prioritization. Supporting your furnace is an essential practice in bolstering your home's heating, as by doing so you can properly identify and mitigate issues that could end up costing you time, money, and peace of mind.
In this regard, it's a common intent among homeowners to know how to assess their furnace's performance, so as to ensure it's functioning to the best of its capacity year-round.
Ways to Tell If Your Furnace Could Be Performing Better
The best way to gauge your furnace's status is through the identification of common signs of performance inefficiency, such as the following.
Higher Energy Bills
If your home energy bills have been going up without a reasonable explanation, it's possible the heater is at fault. When heaters decline in performance, they become less efficient in getting their jobs done and as a result, require more energy. In this way, sky-high energy bills can be one of the clearest indications that your furnace is no longer up to snuff.
Poor Airflow
If you're noticing that the air in your home feels stuffy, or that certain areas are colder than others, it may be due to insufficient airflow. This can be caused by a number of different factors, but oftentimes it's due to a furnace that is struggling to keep up with demand. You can test for this by feeling the air coming from your vents—if it's hot, that's a good sign that your furnace is working properly. If it's not, then you may need to consider further action.
Longer Running Times
A telltale sign that your furnace is not performing as well as it used to is if it's taking longer to achieve the desired temperature. This could mean that the furnace is requiring more work to get its job done, and therefore may be experiencing a decline in efficiency.
Inconsistent Temperature
If you've noticed that the temperature in your home is all over the place, it's likely that your furnace is not functioning as it should. When a furnace isn't working properly, its output will become more and more sporadic, which can result in an uncomfortable home environment.
Know When to Call an Expert
Now that you know some of the most common signs that your furnace may need some TLC, it's important to remember that not all of these symptoms will be indicative of a failing furnace. Furnaces do have a finite lifespan and will eventually need to be replaced, but oftentimes small issues can be corrected with a simple tune-up. In most cases, you'll be able to regulate the aforementioned inefficiencies through the assessment and input of a qualified technician, who can enlighten you on the specifics of your circumstances and how to best address them.
If you're experiencing any of the above-mentioned signs, it may be time to call in a professional to take a look at your furnace and assess its condition. By doing so, you can work to get your furnace back up to full capacity and ensure that you're staying comfortable all year long.
Looking for the best support for your electric furnace in Alachua, FL? Call Touchstone Heating & Air Inc 24/7 for exceptional customer service!