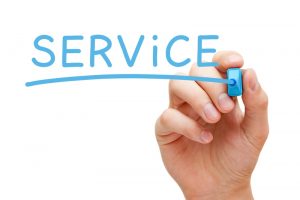 September is coming to a close, and hurricane season along with it. As the evacuation orders lift and the weather becomes a little less aggressive, you may consider giving your AC system a short break.
The start of fall might offer your HVAC unit a little bit of relief after it has been working hard all summer. The heat and humidity that Florida is known for may not be going anywhere, but these conditions are often more bearable than a month ago.
As the temperature drops, you may not be as concerned by the idea of your HVAC system suffering a breakdown. However, this is the best time of year to pay the most attention to your AC unit.
The temperate weather that begins in fall signals the best time of year to give your system a little TLC with some HVAC maintenance.
Why Fall?
Much like scheduling regular maintenance for your car, it is beneficial to organize a tune-up for your home HVAC system at least once a year. In Florida, fall is the best time of year to do this. Getting a visit from your local technician during this season is ideal because it reduces the risk of a major breakdown when you start needing the heating system as well as the air conditioning.
Checking your HVAC system during fall will also allow your technician to catch any potential problems caused during hurricane season. Because a professional will do a full system check, they should catch any issues your system may have. Even the most efficient units can sustain damage from extreme weather.
It is best to address these concerns long before you need to have your heater operating on the first cool evening of the year.
Getting a Tune-Up Pays Off
It pays off to get a regular check-up for your HVAC in Lake City, FL.
An air conditioning system in any state needs to be tuned-up at least once a year, and the same applies to the heating system. If your home uses a heat pump for comfort, it must have maintenance twice a year, since it does the work of both heating and air conditioning and works twice as hard.
Scheduling regular maintenance for your HVAC system puts money back in your pocket. In most cases, a yearly tune-up will catch issues while they are small. This reduces the likelihood you will need an emergency repair or a full HVAC system replacement because they catch issues while they are small.
Another benefit of a professional check-up is that it keeps your HVAC system running more efficiently, saving you money on your energy bills.
Call Today to Schedule Maintenance for Your HVAC System
When you schedule HVAC maintenance with the professionals at Touchstone Heating and Air Inc. you can rest easy knowing that your HVAC system is getting the best tune-up possible. In any season, our team members will give your system a thorough check to ensure it is in the best condition possible.
Now is the time to schedule a tune-up for your HVAC system today or to learn more about our maintenance program.