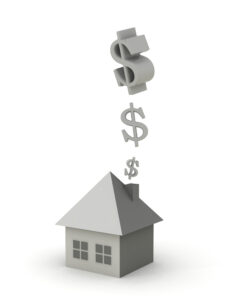 Installing an electric furnace in Macclenny, FL is a good choice for home heating. Electric furnaces can handle the heating requirements of the mild Florida winters without much trouble, and they're good for homes without a connection to a gas main. 
We want to address something that's often misunderstood about electric furnaces in this post, which is their energy efficiency, or specifically their energy efficiency rating. This can help you understand the benefits and disadvantages of using an electric furnace, as well as assist in the future when you're making decisions about HVAC installations.
AFUE Is a Furnace's Energy Efficiency Rating
Annual Fuel Utilization Efficiency is the standardized rating for the efficiency of furnaces of any type: gas, electric, propane, oil, etc. AFUE is expressed as a percentage, which is the amount of the furnace's energy source that is converted into heat energy, with the remaining lost to exhaust. So a natural gas furnace with an AFUE rating of 85% would on average turn 85% of the natural gas sent to it into heat, while 15% would be lost to exhaust. 
The US Department of Energy has set AFUE standards that furnaces must meet in order to receive the ENERGY STAR label. For example, natural gas furnaces must have at least 95% AFUE. Condensing gas furnaces can score even higher than this. 
Energy Efficiency of Electric Furnaces
Now you know how AFUE works. How do electric furnaces measure up? What's the standard you can expect from an electric furnace model?
The answer is simple: all electric furnaces have AFUE ratings of 100%.
That sounds great, right? Why pick any other furnace model if electric furnaces have a perfect AFUE rating? It almost sounds too good to be true.
That's because it is. Electric furnaces have an AFUE rating of 100% just by the nature of how they work. Electric furnaces don't have exhaust; they don't lose electric energy in the process of heating up the coils in the heating elements. All the electric energy transfers directly to the air. 
The important factor to include here that we haven't discussed is the cost of energy. Efficiency isn't the only criteria to consider when purchasing a heating system. In general, natural gas is a less expensive form of energy than electricity, so gas furnaces often cost less to run than electric furnaces regardless of their efficiency rating. Efficiency is not a guarantee of savings, but a guideline. And in the case of an electric furnace, you don't even need to think about the efficiency rating.
An Electric Furnace May Be the Right Choice
Given all that we've said above, installing an electric furnace may end up a less expensive option for you: they cost less to install than gas furnaces, and in the Florida weather you won't end up running yours too often. The best way to ensure you end up with the best heating system for your home is to work with our experienced pros. They'll balance out all the vital factors so you have comfort without extraordinary costs.
Call Touchstone Heating and Air Inc 24/7 for exceptional customer service! Serving the Communities of North Central Florida since 1998.