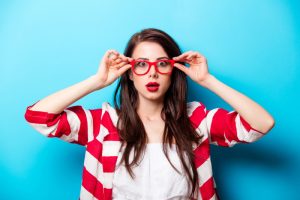 Summer never truly ends in Florida. We move through rainier, cooler periods, but the work of an air conditioning system in a Florida home is never fully done for the year.
But the official calendar end of the summer is a good time to take stock of a residential air conditioning system and pretend that it's come to the end of its annual service. We encourage you to take a moment to think about your AC's performance and age so you can make important choices about its future—such as if you need a new air conditioning system installation in Lake City, FL before the next long stretch of heat arrives.
The Age of an Air Conditioner
It's easy to find out how old your AC is if you aren't certain. (People often don't know when a home's AC was installed if they inherited the cooling system when they bought their house.) Check on the outdoor cabinet of the system and find a metal nameplate. It's usually located on the rear of the unit facing the house. This plate will list a manufacturer's date. If it doesn't, you can look up the model and serial number online to find the info, or call our offices and we'll help you.
If the AC is more than 15 years old, we recommend having it replaced. Not only is this too old for the air conditioner to be trustworthy, it also means the system has lower energy efficiency than current models. Each time it runs, it wastes money. Getting a new system in allows you to start saving right away, and the installation will soon pay back its costs.
The Frequency of Repairs
Did you need to repair your air conditioner at any time during the year? A single repair for a system that's younger than 10 years usually isn't a death knell for an AC. But be cautious of repairs when the air conditioner is older, or if the AC needs more than one repair a year. Any single repair should not be more than half the cost of a new system—that's throwing away money you can invest in long-term superior cooling.
The Cost of Operation
No matter how well an air conditioner is maintained (we recommend annual spring service), it will start to wear down. This wear will create higher energy bills. Check over the past few years of electrical bills with a focus on the summer. If costs are steadily rising, it's probably because your AC is steadily failing. Consider replacing the system if this happens and it's more than 10 years old. (If the system is younger, it probably needs a targeted repair to fix whatever is creating the increase in operating costs.)
The Available Features of a New AC
Here's something to think about as you decide on the fate of your current air conditioner: the newest cooling systems have excellent high-efficiency options, such as multi-stage compressors and variable speed fans. You may even think about putting in a heat pump if you have an old furnace—a heat pump is an AC that can also work as a heating system. Speak to our HVAC experts today to learn more about your choices, and if a new installation is right for you.