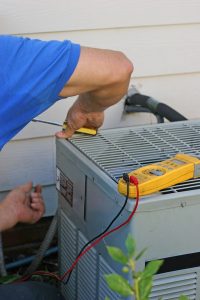 Most HVAC contractors recommend their customers schedule maintenance for their air conditioning systems during the spring. This fits the maintenance in at an ideal time, when the weather is starting to warm up but isn't yet warm enough to make an AC necessary. HVAC contractors are less busy in this period, making scheduling simple.
The situation is a bit different in Florida. The official start of spring isn't until the third week of March, but our weather can warm up much faster with higher humidity. It's a good idea to be prepped for hot conditions starting in April.
So if you're already thinking about arranging for AC maintenance here in late February—that's good! We think it's best to arrange for your regular maintenance before the rush of other homeowners who realize the weather is starting to turn hot.